Happy Father's Day!
John Kerry is a great dad. I know this because I have a great dad. My dad is not perfect and neither am I, but I love him and I know he loves me. Who wants perfection when you can have that?
That's the feeling I get every time I see John Kerry with his daughters. Their lives have not been idealized or airbrushed, but they have triumphed over any difficulty through love. They tease each other, they laugh together, they are there in the hard times to support each other. They have a genuine bond, the kind of connection that it is just not possible to fake and that shows in every smile or hug.
We see them mostly in public situations, but their love and pride in each other is plain to see, even in the camera's glare. These two smart, beautiful, decent women
Vanessa
and
Alexandra
Kerry, each made heartfelt, affectionate speeches about their dad at the Democratic National Convention, testifying to their love for him as a father as well as affirming their belief in him as a principled public servant who should be president.
It is clear to any observer that his daughters have been John Kerry's greatest pride and joy since the day they were born. Whenever he mentions them, he is, just for a moment, not the vital, inspired politician; he is any fond, proud father.
I honor John Kerry and the late Julia Thorne Kerry for dedicating themselves to the happiness of their daughters even as they were navigating the difficult waters at the end of a marriage and I honor John Kerry and Teresa Heinz Kerry for blending their two families and being loving parents to his daughters and her sons.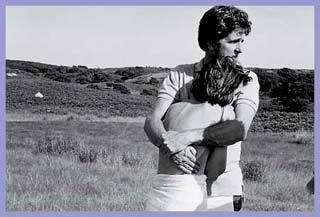 I also honor John Kerry this Father's Day for something I feel, though I cannot know it for sure. It appears to me that he and his daughters have let their relationships evolve and grow with time. In early photos (thank you,
George Butler
!) he appears as the strong, protective father supplying playfulness or comfort as needed. As adults, not only do his daughters repay that protectiveness and support with their own loyalty and presence, but I sense that he has allowed himself to learn from their wisdom as they learned from his.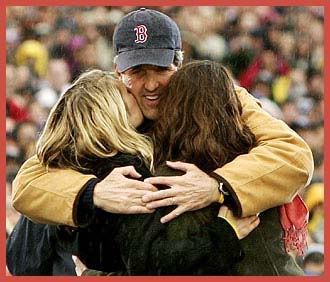 I recognize that quality of openness and respect in my own father as my sister and I have grown into that role with him and I honor every father who has the humility and grace to grow into equality with his children as they grow up.
Happy Father's Day to my dad, Alexandra and Vanessa's dad, and dads everywhere!